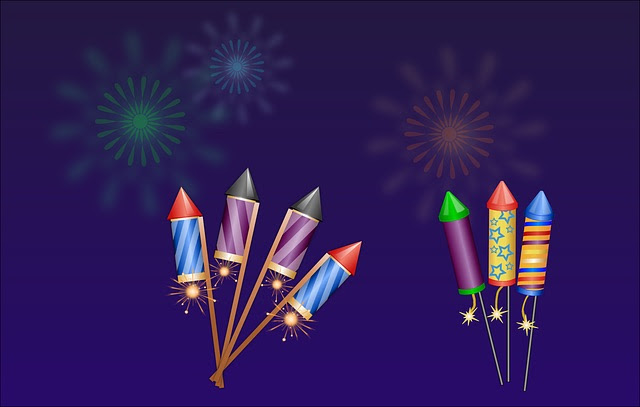 Whether you are hosting your own fireworks display this weekend or just sitting back to enjoy a show, your pet likely does not share your enthusiasm for all the festivities. All the noise created from
4th of July
celebrations can have a traumatic effect on your pet and can potentially lead to a dangerous situation.
More pets are lost over the

4th of July

holiday than any other time of year.
Don't let your pet become a statistic. Keep them safe by following these simple steps.
Give your pet the opportunity to exercise early in the day before the fireworks start.
Keep your pet inside and don't forget to close your doors and windows. A frightened dog could bolt through a screen door or could easily push out the screen on a window.
Designate a comfortable area, possibly in an interior room of your home, for your pet to escape the noise. Play music or turn on a TV to help drown out the fireworks.
Check your fence for any openings or loose boards your pet could slip through.
Do not let pets outside unless on a leash or within an securely fenced yard. Even within a fence it may be best to keep a pet on a leash as a scared dog may leap over a fence.
Make sure your pet is wearing a collar with current identification tags to help reunite you and your pet in case they do get lost. Consider microchipping your pet for more permanent identification.